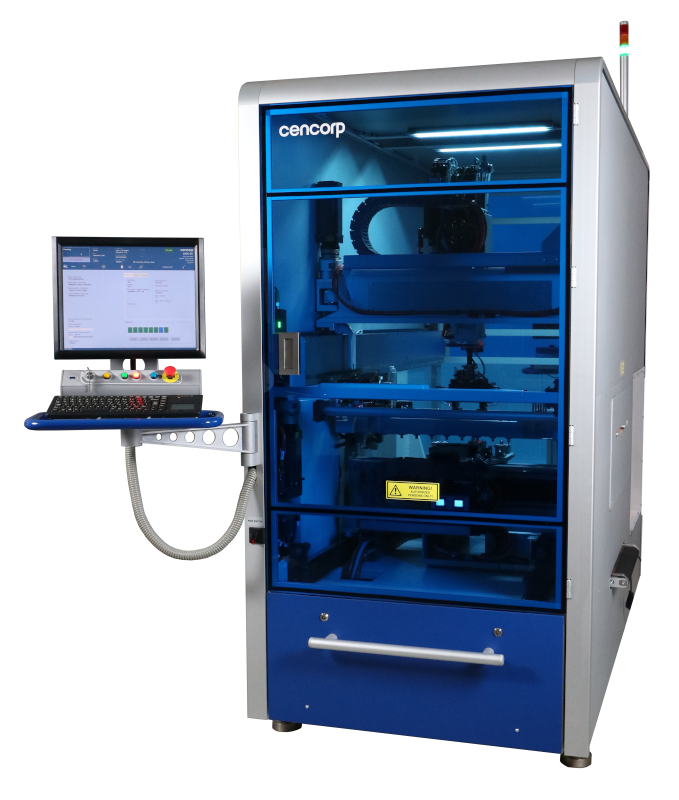 Our world famous depaneling bottom router Cencorp 1000 BR, chosen by world-class manufacturers for its reliability and quality has now been completely renewed into 1000 BR EVO2.
Flexibility and high output can now easily be combined. The machine can be delivered with the flexible servo gripper, with a dedicated multi-gripper or with a combination of both. Adding the popular underboard support function turns the machine into a true high-volume machine. Optical routing verification, improved dust extraction, additional cleaning functions and other highly appreciated options gives you the best process performance available on the market.
The output of ready products is easily configured to your needs due to the unique frame design. Equipped with extensive software options covering off-line CAD import, MES connectivity and traceability Cencorp 1000 BR EVO2 meets the toughest quality demands in electronics industry today.
When selecting Cencorp as your router supplier You can be sure to use the original bottom router technology invented by Cencorp already back in the 1980s.