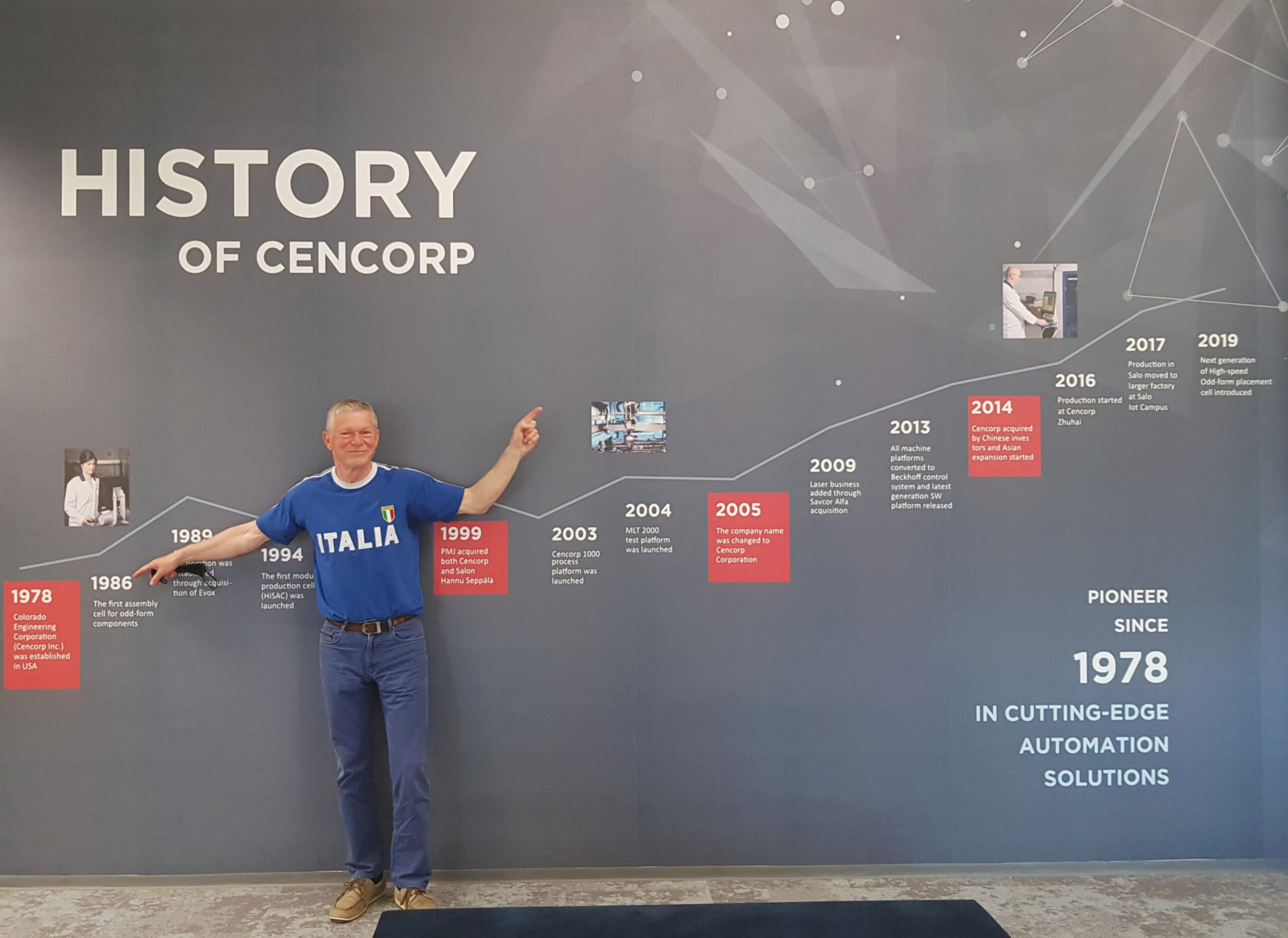 May 31st was Pepe's (Pertti Haavisto) last day of work in Cencorp, and then began his retirement. The company held a simple farewell ceremony for him, and many colleagues who work remotely from home also came to see him off. The CEO Mats Lillqvist gave a speech to thank Pepe and presented a gift to Pepe on behalf of the company, and everyone shared the cake.
After the farewell meeting, Mei-Kuusinen conducted a brief interview with Pepe, sharing Pepe's story, and let us remember him forever.
Pepe devoted his entire career to Cencorp. From 1978 until his retirement, he was the most loyal and longest working employee of Cencorp. Pepe is a kind and friendly colleague. His professionalism has influenced many young colleagues around him and accompanied them in their growth.
Since 1978, Pepe's main responsibilities have been electrical assembly, machine testing and Ramp-up. Pepe is conscientious in his work and strives to do his best. He said that the reason why he locked in Cencorp throughout his career was his work partners, interesting job and possibility to work with modern technology.
Pepe loves sports, is a veteran volleyball enthusiast and an amateur volleyball coach.
When talking about the upcoming retirement life, Pepe said that he had mixed feelings. He will miss these friends at work and some routines. "But at the same time, I am glad that there are no timetables and no deadlines, ."Said by Pepe. He has planned to start renovating his old house as first plan for the retirement.
The company is grateful to Pepe for his contributions to the company over the past 40 years, and colleagues from Cencorp will definitely miss Pepe. We wish that Pepe enjoys his retirement and stays happy and healthy!